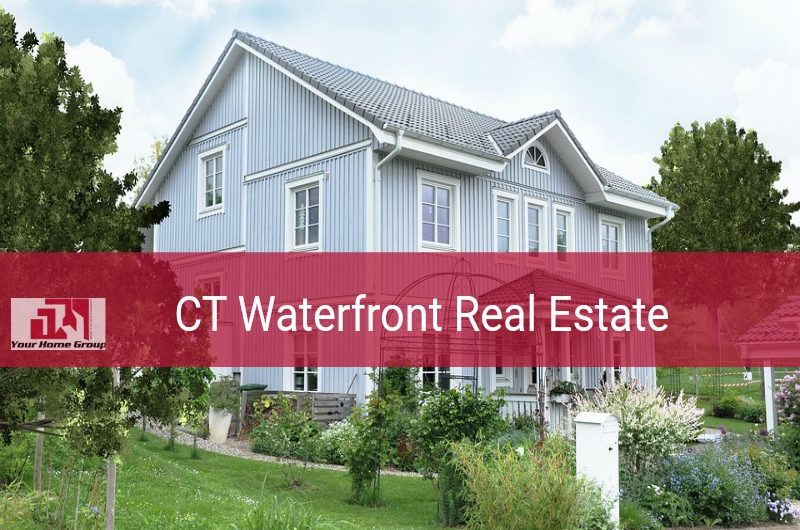 Choose Connecticut
Known as the constitution state, home to Yale University, and famous for its huge mansions and old money, Connecticut is a beautiful place with many picturesque views wherever you go, especially those found along the water.
With its 96 miles of coastline and over 30,000 lakes, ponds and reservoirs across the state, it offers various water activities for you to enjoy. Activities available in the area include sailing, swimming, kayaking, paddle boarding, fishing, and more. Whether you are after the magnificent views or the wide range of activities that the state offers, you will never run out of reasons to love Connecticut.
Because of the state's natural beauty and the adventures it offers to its residents, it's no surprising that more and more people are flocking to this locality, seeking to own a piece of this state's waterfront property.
Connecticut homes for sale offer just about everything that home buyers are looking for in a property. Whether you are looking for a main home or a secluded lakefront vacation home, Connecticut's real estate has something for you.
What kind of CT Waterfront Real Estate are you looking for?
Connecticut has many shorelines and lakeside communities, and each of them offers unique attributes and amenities. CT river homes for sale may be different from CT shoreline homes for sale, but you will never regret buying any of those properties because they are unique in their own ways. The following neighborhoods are just some of the many you can choose from.
Candlewood Lake
Are you looking for a lakeside community where you can enjoy your favorite water sports and activities, but still be in proximity to the city? Candlewood Lake is a great option for you. Many people like this lake because it's just the right lake size to have fun, and it borders five different towns so you can visit different places at any time.
Located in western Connecticut, Candlewood Lake is the largest manmade lake in the county. Along its shores are some of the most expensive real estate properties you can find in the region.
Darien
Do you prefer a luxury community? Most waterfront communities in Connecticut have several listings, but Darien has the longest list of million dollar homes. This is not a surprise considering that Darien is the nation's wealthiest community according to Consumer Advocate. Coveted high-end properties dot the coastline of Darien, so you'll definitely find the luxurious lifestyle you want in this community.
Lillinonah
Perhaps you prefer a place with fewer homes so you can enjoy privacy and retreat? Lake Lillinonah community is a perfect choice. A light residential area and surrounded mostly by wooded areas, peace and serenity abound in this neighborhood.
Lake Zoar
How about owning a right to the center of the lake? If this sounds great for you, the community of Lake Zoar is where you should be. Unlike other lakes, lakefront properties on this community own their shoreline right to the center of the lake! You can build a house on the shoreline and create a great dock and pier system so you can fish and enjoy your water sports anytime.
Westport
Another community you cannot not miss is the affluent neighborhood of Westport. Located in lower Fairfield County commonly referred to as the Gold Coast, Westport offers direct waterfront properties. Enjoy living just a few steps to the beach in one of the safest communities you can ever live.
Prices and home features
With its reputation as one of the country's wealthiest states with plenty of old money residents, expect a Connecticut waterfront property to be quite pricey.
The price range differs in each neighborhood but you'll find that there are many waterfront locations that offer a good price range, from the affordable to the million-dollar homes.
Built in various architectural styles, the homes reflect their owners' elegant tastes. Sweeping water views, lush foliage, spacious homes with the best amenities and comforts, high end appliances, all these are yours in any of Connecticut's waterfront residences.
Looking for a lake home in Connecticut? Call me, Deborah Laemmerhirt, at 203-994-4297. As a long time resident and one of Connecticut's premier Realtors®, let me make your real estate transaction smooth, easy and hassle-free.
In case you can not view this video here, please click the link below to view CT Waterfront Real Estate on my YouTube channel: https://youtu.be/-ViyiSdW8BA